taxi to msp airport - Best Airport Taxi near in Minneapolis
taxi to msp airport | Have a comfortable ride
If you're planning a trip and need to get to the Minneapolis-St. Paul MSP airport, you have a few different transportation options to choose from. While you could drive your own car and park it at the airport, this option can be inconvenient and costly, especially if you're planning to be away for an extended period of time. Another option is to take public transportation, such as the light rail or bus, but this can be time-consuming and may require multiple transfers. A third option is to take a taxi, which can be a convenient and stress-free way to get with taxi to msp airport.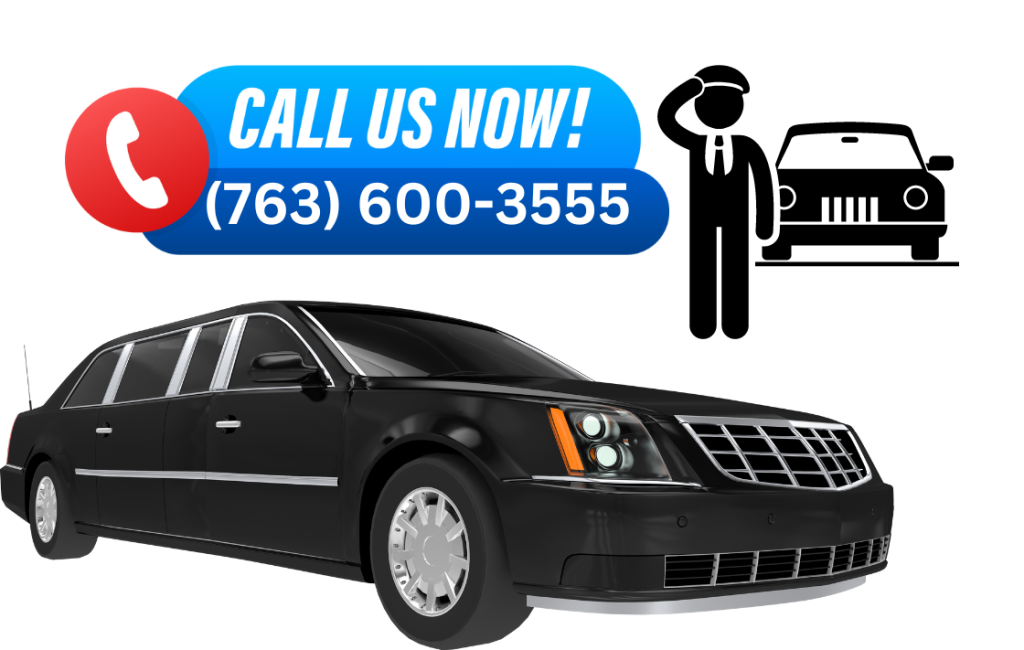 Tips for selecting a reputable and reliable taxi service
When selecting a taxi service to take you to the Minneapolis-St. Paul MSP Airport, it's important to choose a reputable and reliable company. Here are some tips to help you make your selection:
Read online reviews: Look for reviews from previous customers on websites like Yelp or Google. This can give you an idea of the level of service you can expect from a particular company.

Ask for recommendations: Talk to friends, family, or coworkers who have used taxi services in the area. They may be able to recommend a company that they've had a good experience with taxi to msp airport.

Verify licensing and insurance: Make sure that the company is licensed to operate in the area and has insurance to cover any accidents or damages.

Consider the cost: While it may be tempting to go with the cheapest option, keep in mind that you get what you pay for. It's better to spend a little extra for peace of mind and a smooth ride.

Look for additional amenities: Some taxi services may offer additional amenities, such as in-car Wi-Fi or credit card payment options, which can be convenient and add value to your ride.
How to estimate the cost of your taxi ride
There are a few factors that can impact the cost of a taxi ride to the Minneapolis-St. Paul MSP Airport. Here are some things to consider when estimating the cost of your ride:
Distance: The distance from your pickup location to the airport will be the main factor in determining the cost of your ride. Most taxi companies charge a base rate, plus a per-mile rate for longer distances.

Time of day: Prices for taxi rides can vary based on the time of day, with higher prices during peak times (e.g. rush hour) and lower prices during off-peak times.

Number of passengers: Some taxi companies charge a higher rate for larger groups or for extra passengers. Be sure to consider the number of people in your party when estimating the cost of your ride.

Luggage: Some taxi companies charge extra for luggage, especially if you have a lot of it. Be sure to let the company know in advance if you'll be traveling with a lot of luggage.
To get a rough estimate of the cost of your ride, you can use an online taxi fare calculator or ask the company for a quote. Keep in mind that the actual cost may vary based on actual time and distance traveled. It's always a good idea to ask for the total cost before starting your ride, so there are no surprises when it's time to pay.
When it comes to safety, it is important to consider all aspects of a situation. Limo services, town car services, and stretch limos are all popular transportation options that offer convenience, luxury, and flexibility. However, before selecting one of these services for your travel needs, it is important to ensure that the company you choose follows the highest safety standards available.
Whether you're looking for a reliable night on the town or a chauffeured ride to the airport, our limo services provide an easy way to get from your location to your destination. With its combination of comfort and convenience, it's no surprise that many people are turning to limo services when they need a dependable ride. Town car services and stretch limos can be used for any number of occasions, including business trips, weddings, proms and corporate events.
The issue of privacy is a highly pertinent one in today's world, especially regarding the use of limo services. Limo services, such as town car services and stretch limousines, are popular among many people for their convenience and luxury. However, with their prevalence comes the question of just how much privacy these services can actually provide. This article will address this important question by exploring the different ways that limo services are designed to ensure passenger safety and security while preserving their privacy.
When you need to travel in style and comfort, turn to professional limo services. Whether it's a corporate event or a special occasion, our transportation services offer the perfect solution for all your transportation needs. From sedan car services to stretch limos, they provide reliable vehicles that are sure to make a lasting impression.
When it comes to reliable transportation services, nothing beats the dependability of our  top-notch limo service. Whether you need a trusty transportation service for your daily commute or an extravagant stretch limo for a special event, there is no better option than a dependable and professional chauffeured ride.
Time is of the essence, and when it comes to limo services, town car services, or stretch limo services, customers expect nothing less than an on-time pick up and drop off. Whether for a special occasion or for business transportation, reliable timeliness is essential in any situation. The right limo service should have the resources and knowledge to ensure their clients arrive at their destination on time and with efficiency.
Tips for communicating with your driver (e.g. providing directions, addressing any issues that may arise)
Effective communication with your taxi driver is key to ensuring a smooth and successful ride to the Minneapolis-St. Paul MSP Airport. Here are some tips for communicating with your driver:
Provide clear directions: If you're not familiar with the route to the airport, it's important to provide clear and accurate directions to your driver. This can help prevent any confusion or delays.

Use a GPS or map: If you have a GPS or map, you can use it to follow along with the route and make sure that you're on track. This can be especially helpful if you're unsure of the best way to get to the airport.

Address any issues that may arise: If you have any concerns or issues during your ride (e.g. a problem with the vehicle, an unexpected detour), don't hesitate to speak up and address them with your driver.

Be respectful and courteous: Remember that your driver is a professional, and it's important to treat them with respect and courtesy. If you're polite and considerate, you're more likely to have a positive experience.
By following these tips, you can help ensure that your ride to the airport is as smooth and enjoyable as possible.
Suggestions for making the most of your ride
To make the most of your taxi ride to the Minneapolis-St. Paul MSP Airport, try asking your driver for recommendations on things to see or do in the city. They may be able to suggest interesting neighborhoods, parks, or landmarks to check out. You can also use the opportunity to take in the sights and sounds of the Twin Cities, and look for interesting neighborhoods, parks, and other points of interest along the way. If you have a phone or device with you, consider listening to music or podcasts to pass the time and make the ride more enjoyable. Finally, use your taxi ride as an opportunity to relax and unwind before your trip. Sit back and take a deep breath, and let the stress of travel melt away.
Things to consider when packing for your trip
When preparing for your taxi ride to the Minneapolis-St. Paul MSP Airport, it's important to consider your luggage and the number of passengers you'll be traveling with. For example, if you have a lot of luggage or a large group, you may need to book a larger vehicle, which could impact the cost of your ride. Make sure to pack wisely and consider the size and weight of your luggage, as well as any restrictions that may be in place for carry-on items. If you're traveling with young children, don't forget to pack any necessary items, such as diapers, wipes, and snacks. By considering these factors and packing appropriately, you can help ensure that your ride to the airport is smooth and stress-free.
Benefits of Our Transportation Service:
Ready to Hire a Limo Service?
Our Minneapolis limo service makes a smart choice for a variety of occasions and travel needs. A limo service can enhance any trip with comfort, professionalism, safety, convenience, and customizable options. Whether you're in town for a wedding or a corporate event or want to treat yourself to a luxurious ride, a limo service is a great choice.